SFF-2 SEWF-2 150C 600v High Temp Temperature Wire Cable 18 16 14 12 10 AWG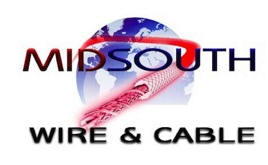 | | | | | |
| --- | --- | --- | --- | --- |
| 1-800-843-6036 | | OnLine Order | | |
Silicone Rubber Glass Braid Fixture Wire - Flexible Stranded Conductors
600 Volts, 150° C, #18 AWG - #10 AWG
Silicone Rubber Glass Braid Fixture Wire - Flexible Stranded Conductors
600 Volts, 150° C, #18 AWG - #10 AWG
| | | | | | | | |
| --- | --- | --- | --- | --- | --- | --- | --- |
| | | | | | | | |
| 18 | 16/.0100 | 0.030 | .005 | 0.121 | 11 | 150°C | 3070/SFF-2/SEWF-2 |
| | | | | | | | |
| 16 | 26/.0100 | 0.030 | .005 | 0.132 | 16 | 150°C | 3070/SFF-2/SEWF-2 |
| | | | | | | | |
| 14 | 41/.0100 | 0.030 | .005 | 0.150 | 22 | 150°C | 3070/SFF-2/SEWF-2 |
| | | | | | | | |
| 12 | 65/.0100 | 0.030 | .005 | 0.170 | 31 | 150°C | 3070 |
| | | | | | | | |
| 10 | 105/.0100 | 0.045 | .005 | 0.227 | 52 | 150°C | 3101 |
| | | | | | | | |
SFF-2 SEWF-2 150C 600v High Temp Temperature Wire Cable 18 16 14 12 10 AWG
| | | | | |
| --- | --- | --- | --- | --- |
| 1-800-843-6036 | | OnLine Order | | |
Prices are subject to change without notice. Inventory is subject to prior sale. Product design, specifications & construction are subject to change without notice. Pictures are for general representational purposes and may not represent actual product.
Not Responsible for errors in print, verify all data with us or manufacturer. Terms & Conditions of sale apply, for a copy contact us.
Products may be discontinued without notice. All Data is Subject to Change Without Notice.
Trademarks Copyrights and Patented Products remain the respective property of the owner and are only used to market promote and sell these quality products.
Visit us at other webs:
midsouthcable.com midsouthelectronics.com midsouthglobal.net
webnetcable.com webelectrical.net ruggednetworks.net