MC Armored Cable Wire 600 Volt 4c 4 Conductor with Ground in 12awg, 10awg, 8awg, 6awg, 4awg, 2awg, 1awg, 1/0, 2/0, 3/0, 4/0, 250, 350, 500, 750, mcm, awg, aluminum interlocked armor cables wires 90°C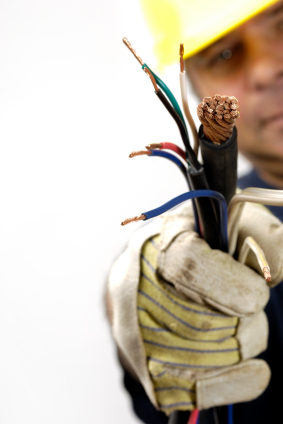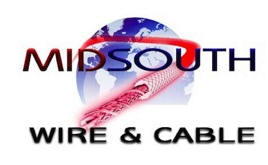 WE CAN: Cut to your length requirements** and Ship to your Job Site
| | | | | | |
| --- | --- | --- | --- | --- | --- |
| 1-800-843-6036 | | OnLine Order | | | |
MC Armored Cable Wire 600 Volt 4c 4 Conductor with Ground in 12awg, 10awg, 8awg, 6awg, 4awg, 2awg, 1awg, 1/0, 2/0, 3/0, 4/0, 250, 350, 500, 750, mcm, awg, WE CAN: Cut to your length requirements** and Ship to your Job Site
Part #

AWG

Size
No. of Cond.
Ground

AWG

Size
Nom. O.D.
Lbs./M'
Ampacity* 40°C Ambient
Armor
Overall
MC 1204-AIA
12
4
12
.58"
.69"
295
-
MC 1004-AIA
10
4
10
.68"
.79"
345
-
MC 0804-AIA
8
4
10
.81"
.91"
501
44
MC 0604-AIA
6
4
8
.91"
1.01"
686
60
MC 0404-AIA
4
4
8
1.01"
1.11"
927
88
MC 0204-AIA
2
4
6
1.15"
1.25"
1333
104
MC 0104-AIA
1
4
6
1.37"
1.47"
1670
120
MC 1/0-04-AIA
1/0
4
6
1.47"
1.57"
1990
136
MC 2/0-04-AIA
2/0
4
6
1.57"
1.69"
2416
156
MC 3/0-04-AIA
3/0
4
4
1.69"
1.81"
3313
180
MC 4/0-04-AIA
4/0
4
4
1.83"
1.95"
3590
208
MC 250-04-AIA
250
4
4
1.99"
2.11"
4320
232
MC 350-04-AIA
350
4
3
2.25"
2.40"
5914
280
MC 500-04-AIA
500
4
2
2.57"
2.72"
8038
344
MC 750-04-AIA
750
4
N/A
3.09"
3.26"
11825
428
MC Armored Cable Wire 600 Volt 4c 4 Conductor with Ground in 12awg, 10awg, 8awg, 6awg, 4awg, 2awg, 1awg, 1/0, 2/0, 3/0, 4/0, 250, 350, 500, 750, mcm, awg, WE CAN: Cut to your length requirements** and Ship to your Job Site
Applications:
- Designed for use on power or control circuits
- Can be installed in cable tray, wire ways, racks, or buried directly
- Permitted for use in Class I, Division II and Class II, Division II per NEC
| | | | | | |
| --- | --- | --- | --- | --- | --- |
| 1-800-843-6036 | | OnLine Order | | | |
WE CAN: Cut to your length requirements** and Ship to your Job Site

Prices are subject to change without notice. Inventory is subject to prior sale. Product design, specifications & construction are subject to change without notice. Pictures are for general representational purposes and may not represent actual product. Not Responsible for errors in print, verify all data with us or manufacturer. Terms & Conditions of sale apply, for a copy contact us. Listed values are approximate and for general estimation purposes only.
Products may be discontinued without notice. Other disclaimers may apply. **Minimum order quantities apply.** The information in this specification sheet is approximate and subject to standard industry and manufacturer tolerances.
MC Armored Cable Wire 600 Volt 4c 4 Conductor with Ground in 12awg, 10awg, 8awg, 6awg, 4awg, 2awg, 1awg, 1/0, 2/0, 3/0, 4/0, 250, 350, 500, 750, mcm, awg, WE CAN: Cut to your length requirements** and Ship to your Job Site
---

TABLE OF CONTENTS
| | | | | | |
| --- | --- | --- | --- | --- | --- |
| 1-800-843-6036 | | OnLine Order | | | |
MC Armored Cable Wire 600 Volt 4c 4 Conductor with Ground in 12awg, 10awg, 8awg, 6awg, 4awg, 2awg, 1awg, 1/0, 2/0, 3/0, 4/0, 250, 350, 500, 750, mcm, awg, aluminum interlocked armor cables wires
Visit us at our other webs:

midsouthcable.com midsouthelectronics.com midsouthglobal.net
webnetcable.com webelectrical.net ruggednetworks.net inetparts.com midsouthlighting.com