Gas station electronics and service station controllers wire cable wires cables wiring cabling equivalent to 88760 88761 88723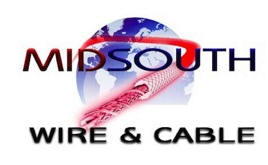 | | | | | |
| --- | --- | --- | --- | --- |
| 1-800-843-6036 | | OnLine Order | | |
Gas station electronics and service station controllers wire cable wires cables wiring cabling equivalent to 88760 88761 88723
Equivalent to 88760 one pair, 18 AWG, Overall Shield


Equivalent to 88761 one pair, 22 AWG, Overall Shield


Equivalent to 88723, two pair, 22 AWG, Individually Shielded
These cables wires are in most circumstances the most common used for service station controllers and gas station electronics as well as medical facility building electronics.
We ship from warehouses all over the U.S.
| | | | | |
| --- | --- | --- | --- | --- |
| 1-800-843-6036 | | OnLine Order | | |
gas, gasoline, station, stations, service, electronic, electronics, controller, controllers, wire, cable, wires, cables, wiring, cabling, medical, facility, building, buildings, 88760, 88761, 88723, 18, 22, awg, gauge, 18awg, 22awg, shield, shielded,
Prices are subject to change without notice. Inventory is subject to prior sale. Product design, specifications & construction are subject to change without notice. Pictures are for general representational purposes and may not represent actual product.
Not Responsible for errors in print, verify all data with us or manufacturer. Terms & Conditions of sale apply, for a copy contact us.
Products may be discontinued without notice. All Data Subject to Change Without Notice.
Gas station electronics and service station controllers wire cable wires cables wiring cabling equivalent to 88760 88761 88723
Visit us at other webs:
midsouthcable.com midsouthelectronics.com midsouthglobal.net
webnetcable.com webelectrical.net ruggednetworks.net
inetparts.com midsouthlighting.com
Gas station electronics and service station controllers wire cable wires cables wiring cabling equivalent to 88760 88761 88723